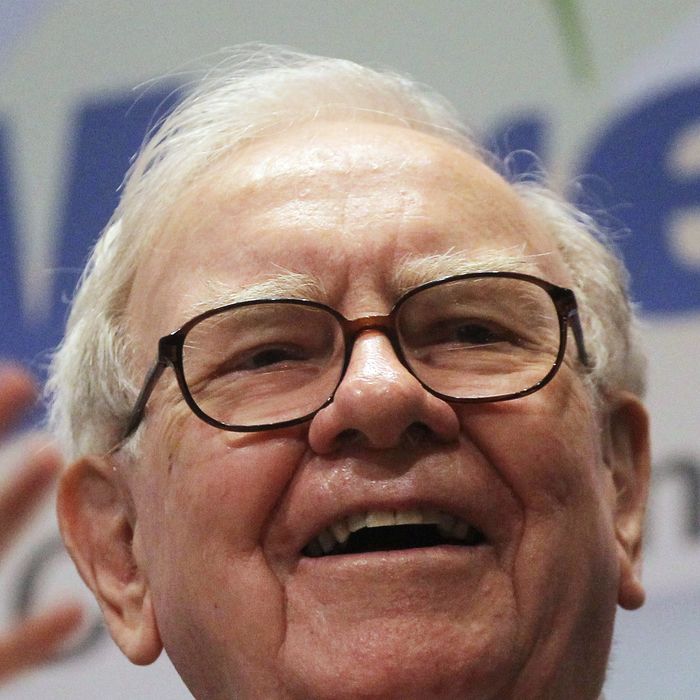 Photo: Mario Tama/2011 Getty Images
There's a charming little puff-piece in The Wall Street Journal today about billionaire Warren Buffett's tradition of having business students visit his Berkshire Hathaway headquarter in Omaha, Nebraska. There, he doles out life lessons, feeds them a lunch of chicken parmesan and root-beer floats, and even takes a few for a ride in his Cadillac. The magical day ends with a photo op, in which students take two pictures with Buffett, a serious one and a playful one, which have included the 81-year-old wearing green Wayfarers and presenting a young woman with a diamond ring. He'll pretend to choke a kid with his tie ("you could tell he really enjoyed it," said the student), but Buffett has to draw the line somewhere:
>
Mr. Buffett says he is happy to yuk it up. "These people have come a long way, and I'd do anything they want, though I draw the line at proposing to a man," he says.
All the money and goodwill in the world can't keep old coots from saying the darndest things.