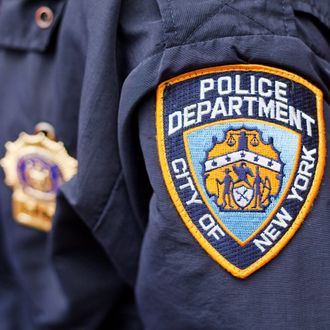 The recent rash of shootings involving the NYPD grew again last night as an officer shot and killed 18-year-old Ramarley Graham while he allegedly attempted to flush drugs down a toilet in his Bronx apartment. According to NYPD spokesman Paul Browne, Graham ran from narcotics officers on the street and into his home, where he struggled with an officer in the bathroom before being shot in the chest. (Update: NYPD Commissioner Ray Kelly said Friday that investigators no longer believe there was a struggle before the shooting.) "The cops told me they were chasing him. He had weed, and that's it," said the teen's mother. "Nobody deserves to be shot like that in their own house." Two officers have been shot by suspects, one fatally, in the last two months, while so far this year, the police have killed four people. 
In 2011, officers killed nine people total, but The Wall Street Journal reports, "a cluster of police-involved shootings doesn't always lead to an elevated total by year-end. In 2010, there were three such fatal shootings in a 25-day period, yet the year-end total was eight, said Mr. Browne, the NYPD spokesman."
If the department seems rattled, it may be because it's been a rough winter. Two of the suspects killed this year were armed, according to the NYPD, while the third reportedly hit an off-duty officer with a wooden cane on Monday while attempting to rob him. In December, officer Peter Figoski was killed while providing backup at a Brooklyn home invasion. And on Tuesday, NYPD officer Kevin Brennan was shot in the head during another drug bust, but he is expected to survive.