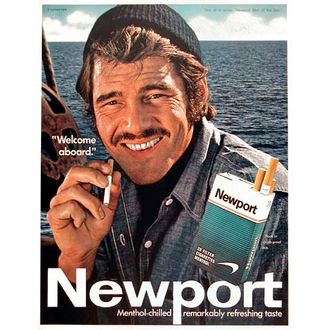 On Wednesday, U.S. District Judge Richard Leon ruled in favor of tobacco companies that challenged on constitutional grounds a U.S. Food and Drug Administration rule requiring cigarette-makers to label tobacco products with graphic images of rotting teeth, cancerous lungs, a corpse, and other unpleasant depictions of the ills of tobacco.
Judge Leon, who granted the companies' request last year for a preliminary injunction preventing the FDA's labeling requirement from going into effect this September, wrote in his ruling: "The government has failed to carry both its burden of demonstrating a compelling interest and its burden of demonstrating that the rule is narrowly tailored to achieve a constitutionally permissible form of compelled commercial speech."
The ruling is also good news for smokers who don't want to be confronted with disgusting images. The unrelated good news for a healthy America is that multiple reports indicate that smoking has decreased among teens over the past decade.
Stemming from a 2009 law passed by Congress, the FDA's rule would require companies to place color warning labels big enough to cover the top half of a cigarette pack's front and back panels, and the top 20 percent of print ads. The essence of Leon's ruling, which the government is expected to appeal, is that the labels are simply too much.

"Larger, graphic warning labels have the potential to encourage adults to quit smoking cigarettes and deter children from starting in the first place," wrote Christopher Hansen, president of the American Cancer Society Cancer Action Network, in a statement.
So would actually requiring smokers and would-be smokers to hold a diseased lung in their hands, but that's off the table now too.