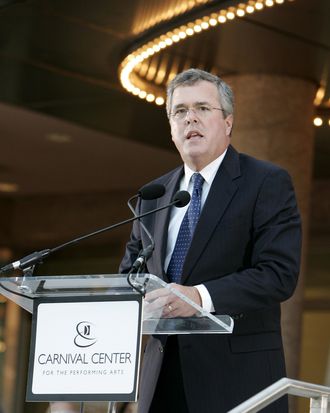 Governor Jeb Bush during Carnival Center Grand Opening Ceremony at Carnival Center for the Performing Arts in Miami, Florida, United States.
Photo: John Parra/WireImage
"I used to be a conservative and I watch these debates and I'm wondering, I don't think I've changed, but it's a little troubling sometimes when people are appealing to people's fears and emotion rather than trying to get them to look over the horizon for a broader perspective and that's kind of where we are. I think it changes when we get to the general election. I hope." — Jeb Bush, yesterday.