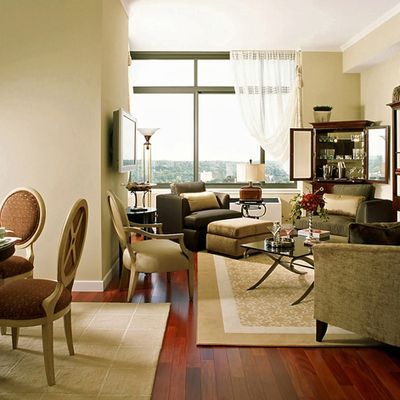 This is AN apartment in the building Lin is staying in. Not necessarily THE apartment.
Photo: Cappelli Enterprises
Jeremy Lin went from sleeping on his brother's couch a couple of weeks ago to subletting a $3,800-a-month apartment in Westchester's Trump Tower from former Golden State Warriors teammate (and former Knick) David Lee. Next stop Gracie Mansion??