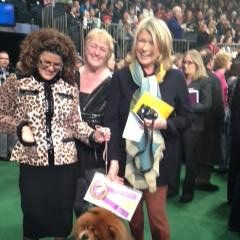 Casting call for Best in Show II?
Martha Stewart has suffered some professional setbacks of late. But today was a moment of unvarnished triumph: Stewart's chow-chow, Ghenghis Khan, took the Best in Breed ribbon at the Westminster Dog Show this morning. What makes the victory all the more sweet for Martha is that this isn't the first fluffy puppy she's named after a legendarily fearsome Mongolian warlord. Today's victorious chow-chow replaced Ghengis Khan the First, who died in a 2009 explosion at a kennel club and training center for show dogs in the Poconos.
Ghengis II, though, is no pale imitation, and more than meets up to the famously exacting Stewart standards. We never knew until today that Martha was into show dogs, but we're not surprised she's doing it better than you are. As a delighted and proud Martha tweeted, Ghengis simply outclassed the competition: "Jan kolnik showed ghenghis. She knew he was the best and he proved it by winning." Dogs just look more festive with a nice blue ribbon, don't they?
Update: Stewart's dog also probably had the most expensive pre-show meal. Below, he and Stewart dining at the Plaza on Sunday.  Note the excellent table manners — and Martha's are okay, too. Even if Ghengis hadn't taken the prize, he would have been the fanciest dog at the show.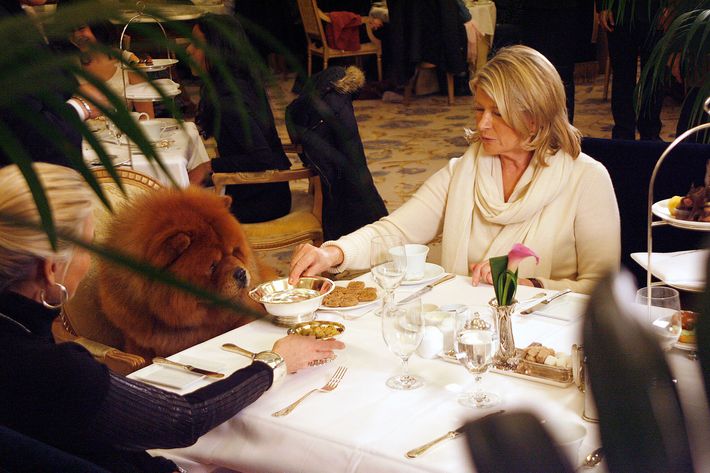 Related: The Comeback That Wasn't