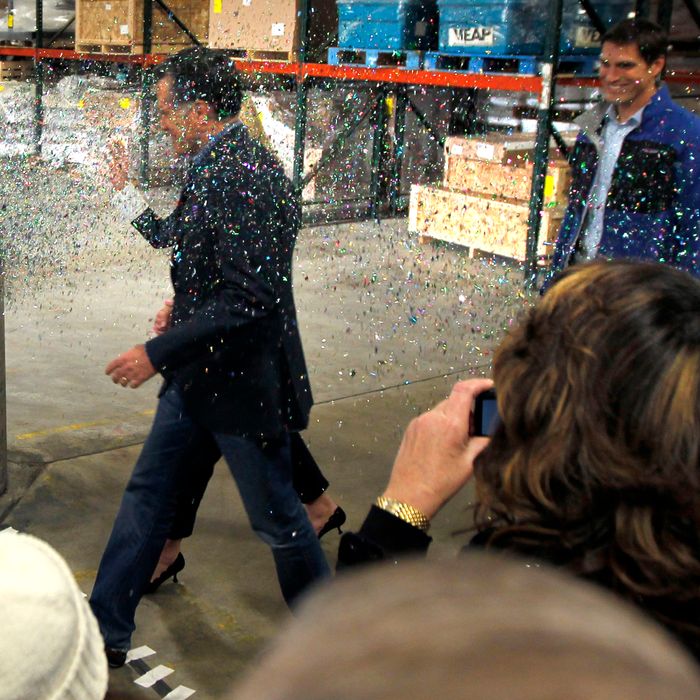 A bit more glitter than Romney is used to inhaling on a normal day.
Photo: Gerald Herbert/AP
Somehow, up until today, Mitt Romney managed to avoid being glitter bombed. Then he came to Minnesota, the Land of 1o,000 Lakes and Pounds of Excess Glitter*, the state where Michele Bachmann, Newt Gingrich, and Karl Rove have all been glitter bombed in the past year. 
And so, inevitably, at a campaign event with Tim Pawlenty this afternoon, Romney finally lost his glitter virginity. As he approached the stage, an activist tossed glitter all over Romney because … immigration? Sure, immigration. 
Romney handled it well though. After a quick brush off, he took the microphone, and — pretending that pure, violent rage wasn't coursing throughout his body — joked that it was all just a celebration of his victory in Florida yesterday. 
After finishing his speech, Romney was "hit by another batch of glitter as he exited the event." No joke. 
*This had incorrectly referred to Minnesota as the Land of 1,000 Lakes.