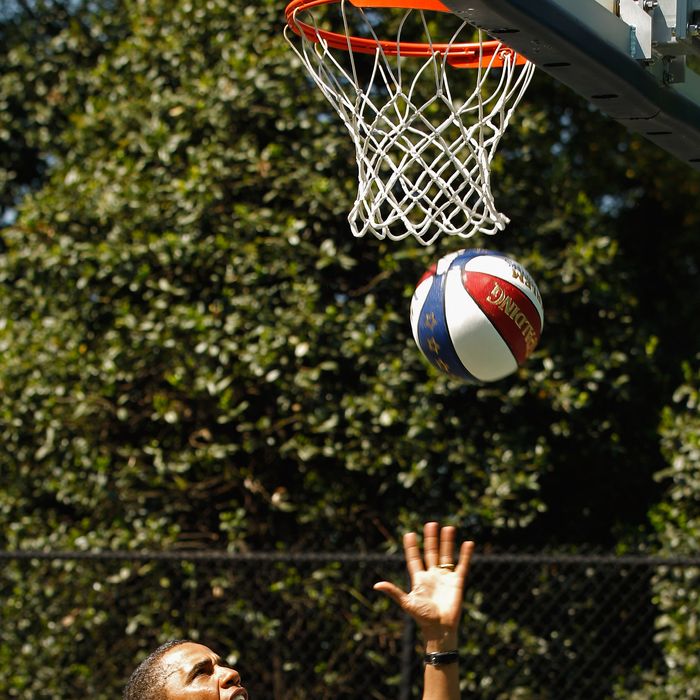 "3-2-1 … Jeremy Lin shoots … he scores! The Knicks win! The crowd is going wild!
Aaaahhhhh
!"
Photo: Chip Somodevilla/Getty Images
Like the rest of the developed world, President Obama is digging this Jeremy Lin kid:
>
"The president is an avid sports fan and a particularly avid basketball fan and we were speaking about Jeremy Lin on Marine One," White House spokesman Jay Carney said, referring to Obama's helicopter.

"It is just a great story. It's the kind of sports story that transcends the sport itself, it involves people who don't necessarily normally pay attention," Carney said.

"It is a great story and yes, (Obama) is very impressed."
Still, it must sting a little to be, at best, the second-most important Harvard alum in America right now.