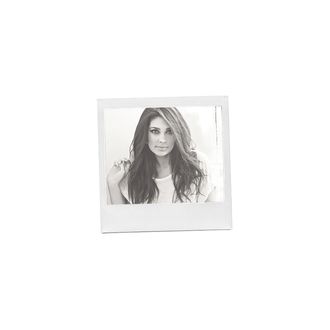 Name: Rachel Roy
Age: 38
Neighborhood: Chelsea
Occupation: Designer, advocate for women and children. She recently designed the limited-edition "Ghana Clutch," with 100 percent of the profits from sales benefiting OrphanAid, which helps children grow up in safe and permanent family settings with appropriate care and protection.
Who's your favorite New Yorker, living or dead, real or fictional?
My kids: Ava, 12 and Tallulah, 3.
What's the best meal you've eaten in New York?
I love super clean, super beautifully presented food like at ABC Kitchen. I'm drawn to more unique combinations in food: favorites are crab toast or heirloom tomatoes on toast in abundance.
In one sentence, what do you actually do all day in your job?
Create products that I believe in and think will make women and girls feel confident, happy, and smart.
What was your first job in New York?
Styling magazine shoots. I enjoyed creating looks that had a story behind them.
What's the last thing you saw on Broadway?
Off-Broadway — Carey Mulligan in Through a Glass Darkly. I love how she was able to show her range in the play:  from dark and twisted, to the pain of family life, all the way to intensely loving others.
Do you give money to panhandlers?
Sometimes.
What's your drink?
Vodka with a splash of cranberry.
How often do you prepare your own meals?
I prepare at least one meal a day for my kids. I make rice and curry quite often — on the mild side — and always with brown Basmati rice.
What's your favorite medication?
Black Elderberry, taken every day to prevent cold, flu, and other yucky stuff.
What's hanging above your sofa?
I'm obsessed with natural light so almost every wall is a window in my apartment.
How much is too much to spend on a haircut?
Depends on how much money you have.
When's bedtime?
Midnight-ish depending on what's going on in my life
Which do you prefer, the old Times Square or the new Times Square?
I try not to think about Times Square.
What do you think of Donald Trump?
Love, because of how much he loves his wife. I love that he fully gets what a GEM she is.
What do you hate most about living in New York?
Not enough green spaces.
Who is your mortal enemy?
I am not that angry, sorry.
When's the last time you drove a car?
Last weekend. I love to drive and prefer stick shift. Last time was to Target in Jerz.
How has the Wall Street crash affected you?
The economy has challenged us all to think differently — how we run our business, to how we spend our own money. It's a challenging but reflective time.
Times, Post, or Daily News?
All, plus WWD.
Where do you go to be alone?
My apartment.
What makes someone a New Yorker?
Their unconditional love for the city.