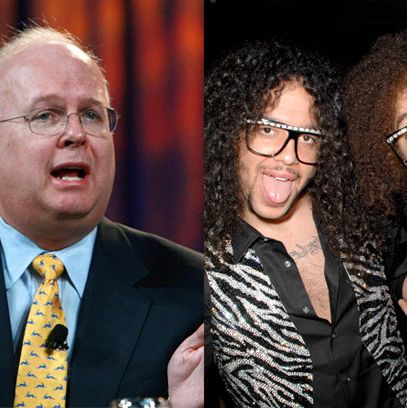 Photo: Justin Sullivan/Getty Images, ANDREAS BRANCH/Patrick McMullan
Ari Emanuel — Hollywood Über-agent, brother to Rahm, and famously the model for Entourage's Ari Gold — recently held a little company retreat for his employees at a Southern California resort. What kind of corporate-circuit inspirational speakers was he able to convince to join?
Guests from political circles included Karl Rove, Al Gore, Rahm Emanuel, former CIA director Gen. Michael Hayden and Peter Orszag, former director of the Office of Management and Budget, according to people familiar with the matter.

Corporate titans in attendance, these people said, included Google Chairman Eric Schmidt, onetime Facebook President Sean Parker and former Morgan Stanley Chairman John Mack. […]

Mack, Orszag and financier and philanthropist Michael Milken conducted a panel on the economy. Gore held court on personal reinvention, relaying his journey from failed presidential bid to his current work as a climate-change activist.

Other participants included Silicon Valley entrepreneur Marc Andreessen, former White House counter-terrorism czar Richard Clarke, Groupon co-founder Brad Keywell and LinkedIn CEO Jeff Weiner.
Impressive bunch! But it wasn't until we learned that LMFAO of "Sexy and I Know It" fame was the musical guest that we knew Emanuel was truly serious about gathering together America's brain trust.