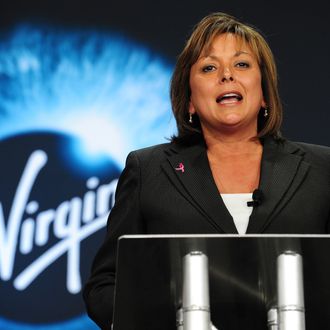 You can't quit, you're fired!
Photo: FREDERIC J. BROWN/Getty Images
New Mexico governor Susana Martinez doesn't even care that, because of her opposition to gay marriage, stylist Antonio Darden refused to provide her with his services. She never really liked him anyway:
>
What a coincidence that Darden's chattiness started to bother Martinez at the exact moment that she was banned from his salon!