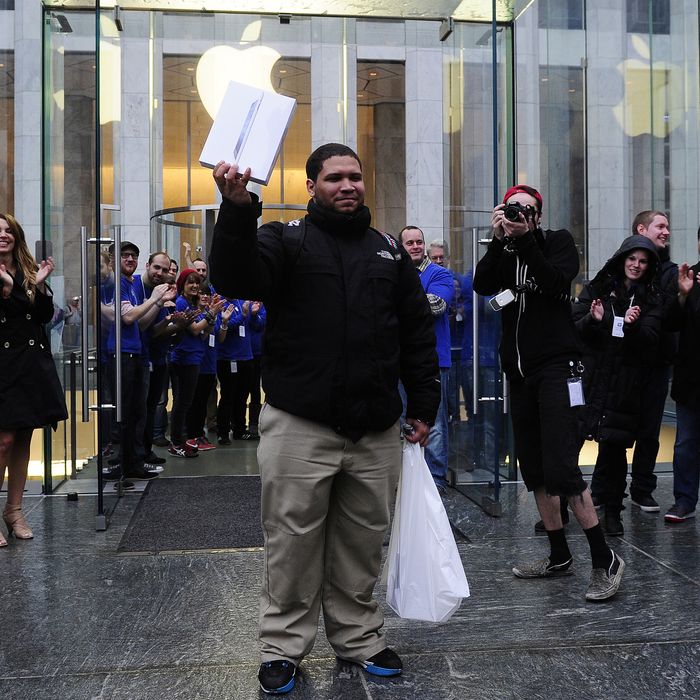 Photo: Emmanuel Dunand/AFP/Getty Images
Apple announced today that it sold 3 million iPads this weekend after the iPad 3 came out. AT&T also said it set a single-day record for iPad sales on Friday, when the newest model was released.
It's been another dreamy week for Apple, which announced today that it will spend some of its $100 billion extra in cash on dividends.