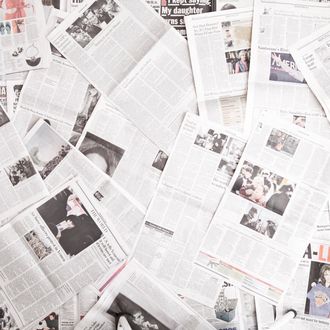 There's been quite the journalistic drama on the West Coast this week, following the passing of longtime Oregonian editor Bob Caldwell, who died of a heart attack last weekend. While the paper originally reported that Caldwell was found in his parked car, attributing the info to a "family friend," it later came out that the married man was actually in the company of a 23-year-old woman, whom he had been paying for sex for about a year. The "family friend" who provided the Oregonian with bad intel was actually an Oregonian editor herself, and she's since been fired.
Jim Romenesko has been all over this story, and today posts a Facebook status from the fired editor, Kathleen Glanville, an old friend of Caldwell's and a veteran news editor at the paper. She writes:
I want to take this opportunity to say thank you to The Oregonian for the many years that I had the privilege to work there. I was fired this afternoon because in the midst of great sorrow for the loss of my dearest friend, I did not share with the paper the embarrassing details of his death, which I knew only because of my close relationship with his wife.

I understand the need my newspaper felt to punish my violation of journalistic ethics in some way. There are times in people's lives when you have to make a decision about what is most important. I am sorry that my decision — which came from love — cost me my job. I will always cherish the many people who I have worked beside for so many years.

I loved working at The Oregonian — it was my life.
The Oregonian's editor tells Romenesko, "You can attribute it to the fog of grief, a sleepless night or the loss of a dear friend. But, while we are used to sources lying to us, it is difficult to swallow when the source is a fellow Oregonian journalist."
But the fact that the anonymous source in the original article was an editor at the paper is a questionable move in the first place, one that certainly passed through more than one person; Glanville should have stayed far from the story. In general, detailed reporting on the death of Caldwell, who was not exactly a public figure, but was clearly important to the Oregonian, goes with the media tendency to perhaps over-focus on one's own colleagues and industry. A journalist lying in the pages of their own paper isn't pretty either, but this debacle, and ultimately Glanville's ouster, could've been avoided at multiple steps along the way. With major emotions at play, calling it a simple conflict of interest doesn't really do justice to the icky complications surrounding this one.