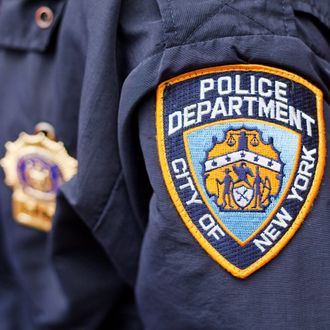 Police were busy in Brooklyn yesterday, beginning with a morning car chase involving a stolen black Mercedes-Benz and ending with at least two dead in separate incidents. The Post reports that "a wild, Hollywood-style chase" occurred after the lifted car blew through a road block, nicking an officer, while being shot at by police. The driver then went the wrong way down a one-way street, hitting a van and a bus before ditching the car, climbing some scaffolding, and ultimately getting caught on a roof. 
With nightfall came a shooting in Fort Greene that killed a 21-year-old man. It's the second murder in the neighborhood this month, the same as all of 2011 in the 88th precinct. An 18-year-old woman was shot in East New York but was in stable condition, while two teenagers shot in Crown Heights also lived.
In Bed-Stuy, a 20-year-old man was stabbed to death after an argument in a building lobby. Suspects in the violence all remain at large.