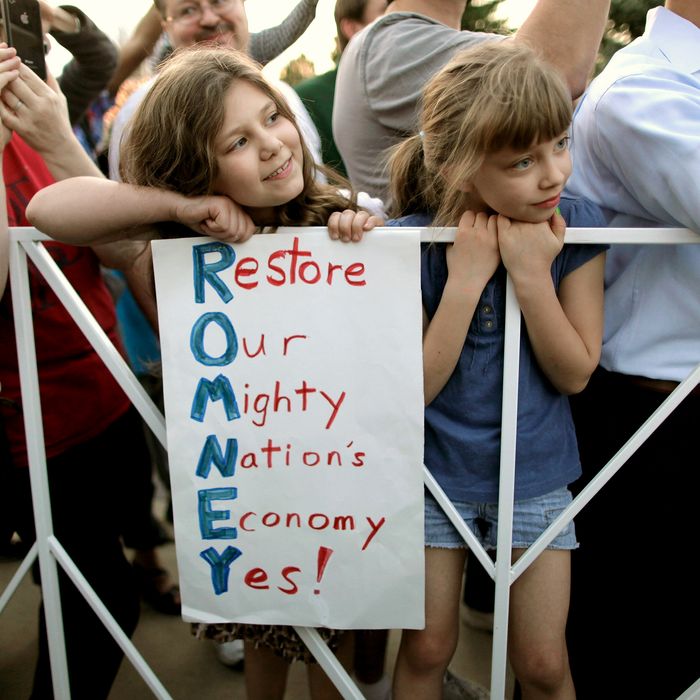 Well played, young Romney fan.
Photo: Chip Somodevilla/Getty Images
Granted, the "yes!" tacked on at the very end seems a bit perfunctory. But coming up with a better acrostic for "Romney" is actually kind of hard. We know because we just tried, and this is the best we could come up with after fifteen-or-so minutes.
Rich
Oscillating
Massachusettsan (?)
Never
Eats
Yogurt
Not only did our acrostic turn out to be a total non sequitur, but Mitt Romney, does in fact,  eat yogurt.
Little Girl:1. Intel Dan: 0.