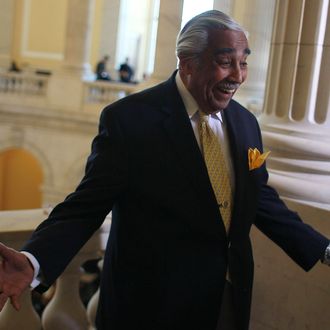 Photo: Mark Wilson/2011 Getty Images
Charlie Rangel still isn't going anywhere.
The oft-embattled Harlem congressman announced tonight that he will seek a 22nd term in the House of Representatives. His announcement this evening is lengthy and slightly rambling ("technology is making the world smaller") but wards off recent rumors of his retirement. Rangel is 81 years old and has served New York's 15th congressional district since 1971. The 15th district was renumbered to lucky number 13 in New York's recent nightmare-ish redistricting process.