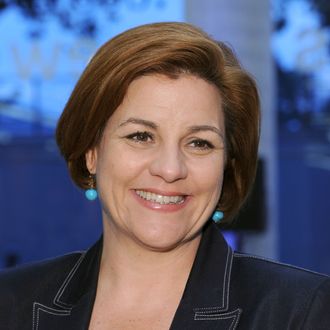 Photo: Mike Coppola/2011 Getty Images
May 19 doesn't have a signature world-historical event attached, with Malcolm X's birthday perhaps coming closest. It will take on some new local significance this spring, though, as the date of the most-watched wedding in modern New York political history. Christine Quinn, the city council speaker and early leader in the 2013 mayoral race, will wed attorney Kim Catullo; "save the date" announcements are in the mail.

The timing of Quinn's wedding has been a hot topic in political circles since last June, when New York legalized gay marriage: Should she wait until next year and maximize the publicity by getting hitched closer to Election Day?
Friends say she and Catullo want to keep the focus on their private life, so they're scheduling the ceremony before campaign season kicks off. Quinn should nevertheless get a small boost — and then her rivals, after giving her and Catullo a tasteful set of candlestick holders, can go back to trying to paint Quinn as a Manhattan political insider.
Related: The Politics of One Gay Marriage [NYM]