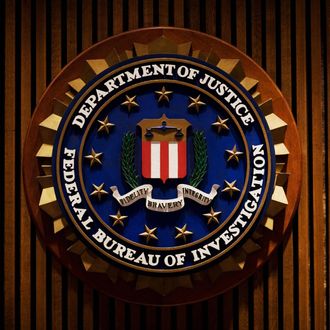 Photo: MANDEL NGAN/2007 AFP
It's the best episode of Homeland ever.
Craig Monteilh, a former FBI informant who was assigned to infiltrate mosques in Southern California, gave The Guardian the scoop about his experience. Monteilh, who got involved in the FBI after he met some off-duty cops at the gym, is a fitness instructor living in Irvine, California. He had an alias created for him by the FBI: a French-Syrian man named Farouk Aziz; he wore a secret video recorder sewn into his shirt or an audio recorder on his key ring to record conversations in the mosques, ultimately aimed at identifying radicals.
He has since seen the error of his ways:
>
"The way the FBI conducts their operations, It is all about entrapment … I know the game, I know the dynamics of it. It's such a joke, a real joke. There is no real hunt. It's fixed."
Monteilh often left his keys — with the attached audio recorder —   in rooms where important conversations might take place and sent the recordings back to his FBI handlers once a week. His keys left in various rooms throughout the week, Monteilh earned a reputation for being careless with his things.
Monteilh converted to Islam in July 2006 and was tasked with recording conversations members of the mosques about jihad and American foreign policy. Monteilh met with his handlers, Kevin Armstrong and Paul Allen, twice a month in a hotel room in Anaheim to give reports. Armstrong and Allen wanted to find potential militants and use personal information Monteilh provided — someone having an affair or coming out — to recruit new FBI informants.
His handlers gave Monteilh free rein to get information by almost any means. "They said, if it would enhance the intelligence, go ahead and have sex," Monteilh said, "So I did."