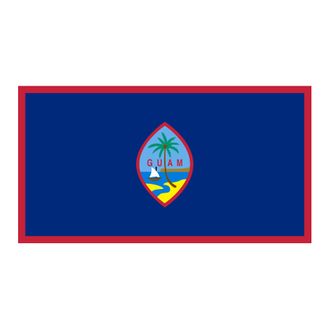 Whoa, whose flag is that? Oh, it says Guam on it, so probably Guam's.
Absolutely zero polls have been conducted in the run-up to the make-or-break Guam primary being held tomorrow — which is actually today, in Guam — but recent developments seem to make Mitt Romney a favorite to win the island's nine delegates. Not only has Romney now secured the endorsement of Guam's governor, Eddie Calvo, and not only did Matt Romney arrive in Guam last night in an "islandwear shirt," but Rick Santorum's phone calls to Guamanian GOP leaders turned out to be somewhat counterproductive, because he knows absolutely jack about Guam:
"I was quite disappointed with how the discussion went," freshman Senator Mana Silva Taijeron said. "We were kind of expecting his views on how he is going to assist Guam and what I've learned is he is very misinformed, actually uninformed about some of our issues we face here on Guam."
Very bush league, Santorum. Who among us isn't at least somewhat familiar with the pressing Guamanian issues of the day? Such as, you know, the … there are so many to choose from. Bush league.