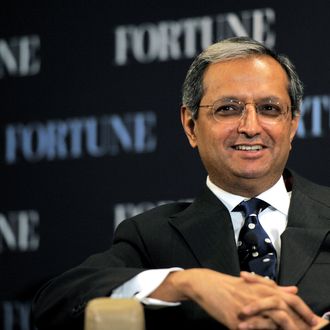 CEO of Citigroup Vikram Pandit speaks during the FORTUNE Breakfast & Conversation with Vikram Pandit, CEO, Citigroup at TIME Building on October 12, 2011 in New York City.
Photo: Jemal Countess/Getty Images
He got a bonus, for the first time since 2008. What will he spend the $5.33 million on? A really awesome frame for that $1 he earned back in 2009?