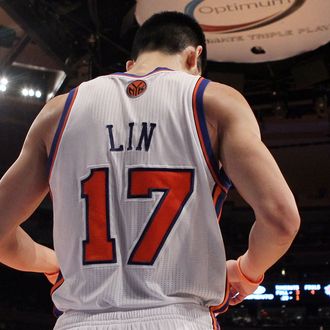 Jeremy Lin #17 of the New York Knicks in action against the Atlanta Hawks on February 22, 2012 at Madison Square Garden in New York City. The Knicks defeated the Hawks 99-82.
Photo: Jim McIsaac/Getty Images
Knicks player Jeremy Lin has bluntly rejected one of the highest honors his home state could have bestowed upon him: Lin's lawyers have filed a cease-and-desist order against three California weed dispensaries that named strains "Linsanity" in his honor. Harsh.