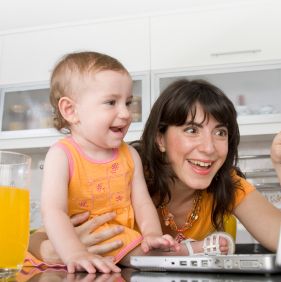 Learning to sync an iCal.
Photo: Ralf Hettler/Copyright by Ralf Hettler
Life is very stressful, apparently, when you are a child of the Upper East Side. So much so that children are now hiring special consultants to help them navigate its varied paths. Children as young as eight are availing themselves of the services of life coaches who charge $199/month, reports DNAInfo.
>
Elsewhere, this is known as "parenting." It is typically free, if you don't count the emotional toll.