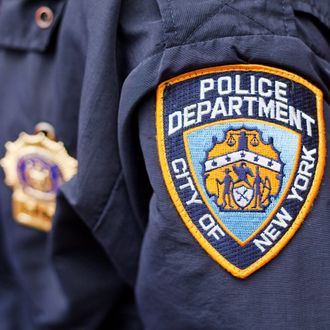 While Anna Gristina, the Monroe mother of four accused of running a prostitution ring on the Upper East Side, is being tight-lipped about her client list, the identities of her friends and associates continue to trickle out. First it was David Walker, the Morgan Stanley banker since suspended, and now, DNA Info has identified a former NYPD officer, Sly Francis, who used to work for the D.A.'s office and is pictured in the Post today with Gristina sitting on his lap.
The Post identifies the man as only "a bodyguard," but Francis posted the article to his Facebook today along with the comment, "Nice photo of me from back in the day." DNA Info reports that Francis was once a clerk at the FBI's Manhattan office before joining the NYPD, and then going on to work in private security.
Gristina can reportedly be heard on wiretaps boasting about her law enforcement connections. The five-year investigation into her illicit business was conducted by the DA's Official Corruption Unit, which looks into the wrongdoings of police officers. This thing feels far from over.