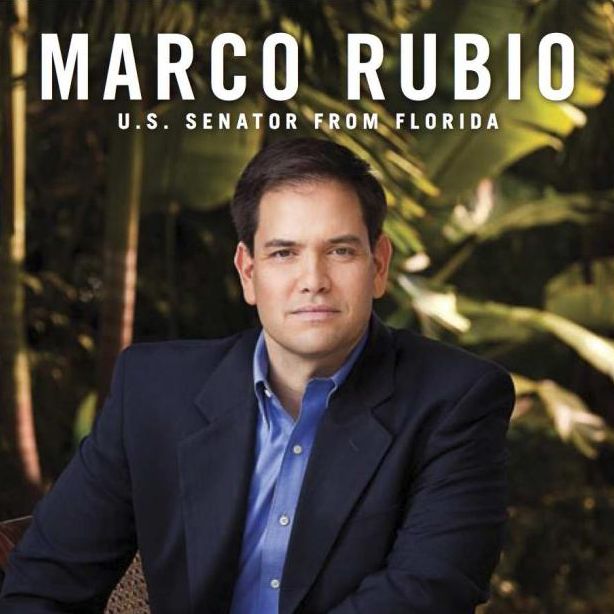 Marco Rubio, "U.S. Senator from Florida."
For months now, you've had October 2 circled in red marker on your old-timey paper calendar, because that is the day that adorable Florida Senator Marco Rubio's autobiography was supposed to"hit the shelves," as people used to say back when books were sold in stores. But now the release date of An American Son has been moved up to June 19, "ensuring the it will beat out a biography by a Washington Post scribe," as Politico notes. Probably not coincidentally, it will also arrive "on the shelves" — again, this is an archaic colloquialism referring to the moment a book became available for purchase in a book store — before the GOP convention in August, which will come in handy if Rubio is chosen as Mitt Romney's (Or someone else's??? Ha, no, Mitt Romney's) running mate.
None of the book's contents have been released yet, but the cover has been, and we will now look into its symbolism on a level that is totally unwarranted:
The Trees: Rubio wants to bring America back to its roots and leave the Obama presidency behind.
The Outfit: This tieless suit ensemble tells us that Rubio is professional, but not stuffy. Also, it is hot out where he lives. 
The Chair: Rubio's unorthodox approach to sitting in chairs — perched  on the armrest, not in the actual seat — reflects his tendency to think outside the box.
The Crotch: Rubio has nothing to hide. For example: His crotch.