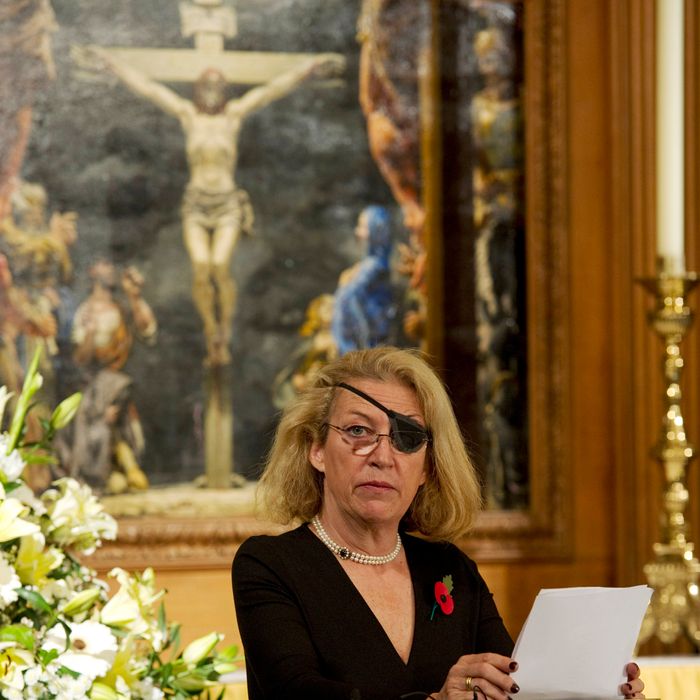 Photo: Arthur Edwards - WPA Pool/Getty ImagesWPA Pool/2010 Getty Images
The body of war correspondent Marie Colvin, who was killed while reporting in Syria last month, is back in New York today after being transferred to a Polish diplomat and then sent to Paris before returning to the United States, the AP reports. Colvin's funeral is today in Long Island, where she grew up; she is survived by her mother, two brothers, and two sisters.
The Sunday Times of London journalist was reporting from the war-torn city of Homs when the unofficial media center where she was working was hit by a mortar, also killing photographer Rémi Ochlik. In an interview just before her death, Colvin spoke of watching a baby die in the ongoing violence. "That is happening over and over and over," she said. "No one here can understand how the international community can let this happen." Syrian forces reportedly killed 16 more people today, including children and civilians.