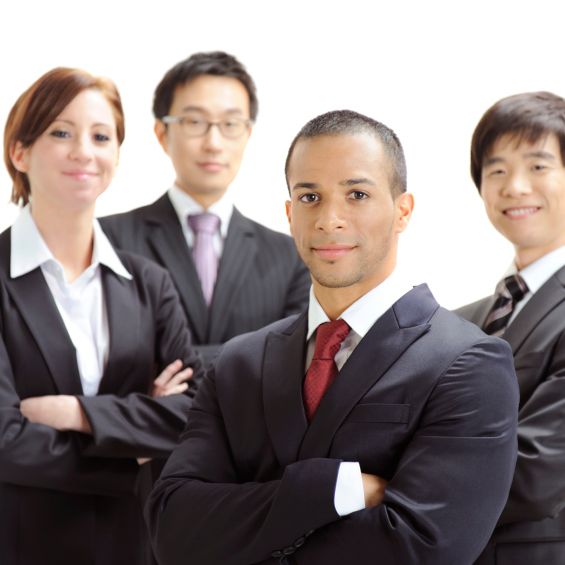 "The first thing we do, let's kill all the lawyers."
-Henry VI
It's probably not exactly what Shakespeare had in mind, but new technology is threatening to put New York's growing subclass of mercenary drudge work lawyers out to pasture.
The Southern District of New York recently became the nation's first federal court to explicitly approve the use of predictive coding, a computer-assisted document review that turns much of the legal grunt work currently done by underemployed attorneys over to the machines. Last month, U.S. Magistrate Judge Andrew J. Peck endorsed a plan by the parties in Da Silva Moore v. Publicis Groupe — a sex discrimination case filed against the global communications agency by five former employees — to use predictive coding to review more than 3 million electronic documents in order to determine whether they should be produced in discovery, the process through which parties exchange relevant information before trial.
The task of combing through mountains of emails, spreadsheets, memos and other records in the discovery process currently falls on a legion of "contract attorneys" who jump from one project to another, employed by companies like Epiq Systems. Many are recent grads who are unable to find full-time employment, or lawyers laid off during the recent recession.
Scan. Point. Click. Repeat. That's the job. Contract attorneys are paid by the hour to sit in front of a computer and review a mind-numbing sequence of uploaded documents. There are cramped, sunless rooms in law firms throughout the city, with rows of computers piled one on top of the other, and constant uncertainty as to how long each particular stretch of employment will last.
Comparisons of the various legal services firms (Epiq Systems and Update Legal make you put your cell phone in a locker ) and chatter about student loans, health insurance, rent and overdraft fees are the order of the day, according to reviewers.
It's neither ditch digging nor a $3-an-hour shift at the local piñata factory, but it's also not exactly the type of intellectually stimulating — or at least high paying — work most law grads expected. "I always thought that law school would've at least led to some security in the work place," says Jonathan Ozarow, a Cardozo grad who was a contract attorney before taking a full-time gig at a small firm in midtown."As bad as these projects can be, sometimes you need to take them if you want to work in the law field."
Law schools continue to churn out graduates - more than 15,000 people have sat for the New York bar exam each year since 2009 - in an already depressed job market. As reported in New York earlier this month, attorneys David Anziska,  Frank ­Raimond, and Jesse Strauss have filed a series of class action suits that allege that law schools have been distorting their job placement rates to prospective law students. Computer-assisted technology will likely make legal semi-employment even harder to come by.
Using the technology, a senior attorney familiar with the intricacies of a specific case reviews and codes a "seed set" of documents. An algorithm then identifies properties among the manually reviewed documents to code and sort everything else. Each document is assigned a score to indicate the likelihood it's correctly coded.
Proponents say predictive coding is not only more accurate than using human reviewers, but also more efficient. Yet many, including Jason R. Baron who previously co-chaired an influential think-tank called the Sedona Conference Working Group on Electronic Document Retention and Production, argue that human review is also necessary, at least in the short term. "I'm modestly hopeful that contract attorneys will still have a role for some time to come," Baron says. "My glass is half full."
There's no escaping the fact that as predictive coding is used more widely, the technology will reduce the overall number of documents to be reviewed and the attorneys needed to review them. Judge Peck noted the technology will require human review of less than 2 percent of all documents in an average case. His stamp of approval means that the document reviewer ranks may be culled sooner rather than later.
"In the years before the Netscape browser in 1996,* there were only approximately 200 websites in the world," Baron notes. "After the Netscape browser, there were 100,000. We are at a similar inflection point in terms of lawyers' use of predictive coding."
*A previous version of this post misquoted Baron as saying 2006.