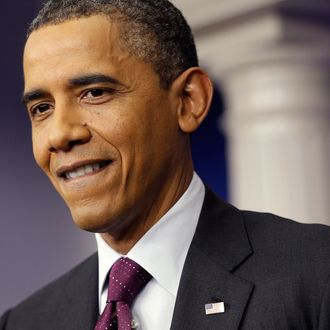 Photo: Chip Somodevilla/2012 Getty Images
Between speeches in Vermont and Maine today, President Obama approved oil sanctions aimed at limiting Iran's oil exports. Obama announced the go-ahead on sanctions in a conference call today, after consulting with oil experts and deciding that there is enough crude oil in the world for western countries to rely less on Iran's oil supply. 
Obama had until today to decide on the sanctions as part of the major defense bill he passed in December.
This will all take us one big step closer to or farther from all-out war, depending on how you read it. Just in time for a relaxing, hopefully nuclear-free weekend.