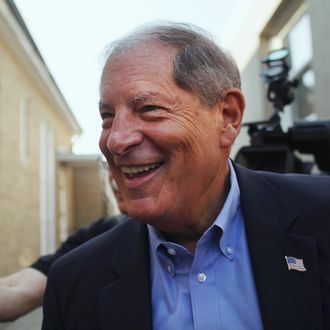 Photo: Spencer Platt/2011 Getty Images
It looks as if another Republican challenger is throwing his hat into the ring to challenge Senator Kirsten Gillibrand this fall. Representative Bob Turner, who pulled out a surprise victory against David Weprin in a special election this fall, has announced his intention to run for the seat. He'll join Joe Carvin, Wendy Long, and George Maragos in seeking the party's nomination. From Turner's statement:
Look at that opportunism. Don't sell yourself short, Bob — you're looking more like a career politician than many people who've been at this far longer!
Or maybe he actually doesn't want to be a career politician, and this is a quick out: Turner is unlikely to actually win the race — and this time around, he won't have the support of Ed Koch.