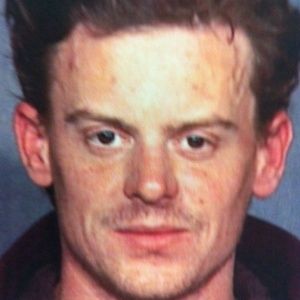 Ryan Beauchamp.
Photo: DCPI
Thirty-three-year-old Ryan Beauchamp has not been charged with murder in connection with the subway-brawl death of 20-year-old Joshua Basin at the Bedford Avenue L station in Williamsburg on Friday night. Beauchamp, accused of instigating a fight with Basin that ended in Basin getting struck and killed by a train, has been charged with attempted assault and harassment. 
According to the Daily News:
Witnesses told police Beauchamp, who appeared to be drunk, was berating passengers on an eastbound L train before he started arguing with Basin on Friday night.

When the train stopped at the station, Beauchamp poked the LaGuardia Community College student in the shoulder as he exited the train, according to a law enforcement source.
In another account, Beauchamp allegedly said, "It's showtime" before starting to punch Basin.

"It leads eventually onto the platform, but then [Beauchamp] tries to run away," a law enforcement source said. "There was a point when it was over and Basin followed him."
Eventually, Beauchamp and Basin fell onto the tracks while a Manhattan-bound train neared the station. Beauchamp made it back onto the platform in time. Basin did not.
His funeral is on Thursday.