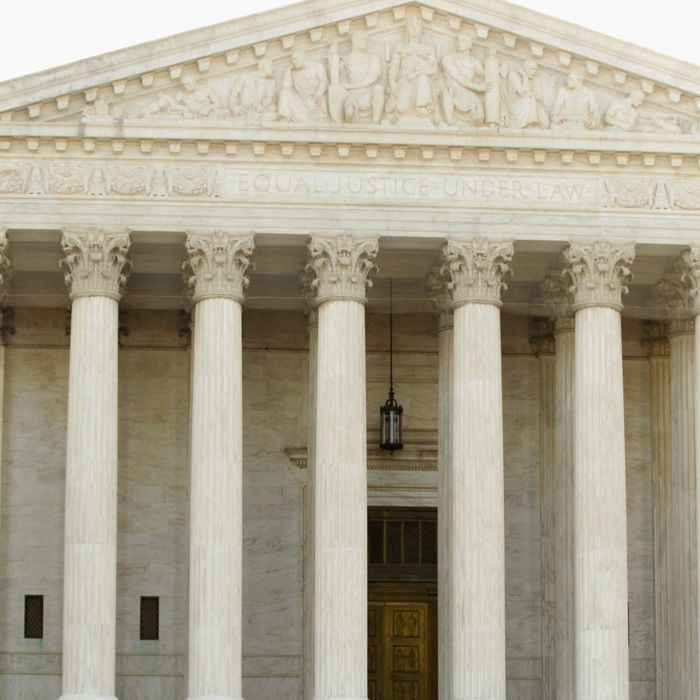 Everybody agrees: Make up your mind!
Photo: Chip Somodevilla/Getty Images
The question of the day before the Supreme Court is the least interesting one: do we even need to have this argument now? The Anti-Injunction Act of 1867 says a person can't challenge a tax until he's had to pay it. If the penalty enforcing the individual mandate is a tax, then nobody has standing to challenge the individual mandate until 2015, when it goes into effect.
But reports from the morning's arguments suggest the justices all seem likely to go ahead and rule this term:
>
Two liberal justices sounded skeptical that the mandate is a tax:
"This cannot be a revenue-raising measure, because if it's successful, there won't be any revenue raised," said Justice Ruth Bader Ginsburg of the mandate.

Another liberal on the court, Justice Stephen Breyer, said of Congress's description of the fine for non-compliance with the mandate, "They called it a penalty and not a tax for a reason."
Both sides of the case actually want the Court to rule this year, and not 2015.