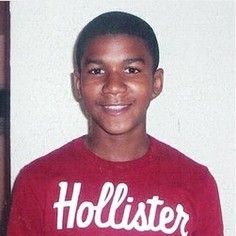 The parents of the unarmed 17-year-old boy killed last month in Florida will be in New York City tonight for Occupy Wall Street's 1,000,000 Hoodie March for Trayvon Martin. "I feel very honored that New York would do a rally in my son's honor," Trayvon's father told the AP. "It means a lot to me and my family knowing that people across the country, across the world, are coming together to get justice for Trayvon." Martin was shot during a needless scuffle with neighborhood-watch volunteer George Zimmerman, who has not been arrested or charged, while wearing a hooded sweatshirt and walking in a gated community. 
The public furor around the case has exploded this week, and Martin's mother and father are in town to do interviews about the case. Yesterday, the Justice Department's Civil Rights Division and the FBI announced an investigation, while a Florida grand jury will also look into the shooting beginning next month.
Occupy Wall Street and Occupy the Hood will host the rally tonight in Union Square, where demonstrators were evicted last night. The organizers are also aiming to reach one million signatures on a petition for justice started by Martin's parents.
The protest movement, while tied mostly to fighting income inequality, has had some success in the past mobilizing in the name of broader social justice causes, like last year's execution of Troy Davis. "A black person in a hoodie isn't automatically 'suspicious,'" their message says today. "Let's put an end to racial profiling!"