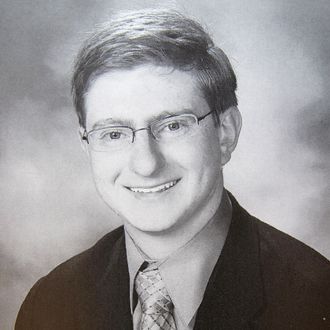 Photo: Splash News/? www.splashnews.com
It is highly unlikely that former Rutgers University student Dharun Ravi, 20, would be on trial for fifteen criminal counts, including bias intimidation and invasion of privacy, if his roommate Tyler Clementi had not killed himself by jumping from the George Washington Bridge in 2010. Now, the prosecution has set out to prove that Ravi targeted Clementi because he was gay when he aimed a web cam at Clementi's bed during two romantic encounters, but because Ravi is not charged in Clementi's death, they must do so by dealing very delicately with the aftermath of the alleged crime.
Prosecutors are precluded from linking the spying allegations to the suicide. Defense lawyers cannot make the case that Clementi killed himself for other reasons.

When prospective jurors were brought into the courtroom last month for the first time, the judge told them that it was the case involving Clementi and that Clementi had killed himself.
So it's no secret. Clementi's death has been mentioned occasionally because some testimony would not make sense without it, but the judge stated plainly, "My preference is we don't talk about it." Ravi deserves a fair trial for the offenses he is accused of, and so neither side is forcing the issue: The defense and the prosecution avoided mentioning the suicide in their opening statements. And yet the trial's gigantic elephant in the room manifests itself in the form of Clementi's family, the AP reports, members of which have been present for the trial's first six days. Even for the shielded jury, there's probably no mistaking why.