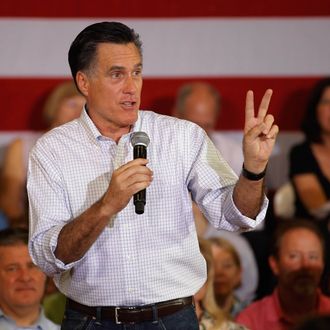 Photo: Chip Somodevilla/Getty Images
The Daily Beast waded through February's FEC filings to find out how the Republican candidates are burning through their dwindling piles of cash. Ron Paul's campaign somehow managed 50 separate shopping trips to Whole Foods in February. Gingrich spent $91,000 on "security services" from the Patriot Group — this was before Newt was actually given Secret Service protection early this month. Romney's campaign spent $120 last month in online subscriptions to The Economist. 
The Romney campaign raised $11.5 million last month, but spent $400,000 more than it raised. All for those ever-so-clever Economist captions, Mitt?