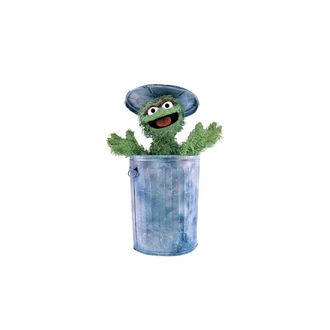 Who wouldn't want this guy as a neighbor?
Since last summer, the Upper East Side has been living under the threat of a planned waste-transfer station on the East River at 91st Street, meant to spread garbage disposal more evenly throughout the city. Residents aren't happy because, well, who wants to live near a dump? And, as all agitators do these days, they've taken to social media to organize their complaints. But waste-transfer-station placement is a zero sum game. That trash has to go somewhere, and residents of North Brooklyn, which currently carries a full 40 percent of the city's trash burden, are worried that if Upper East Siders kvetch loudly enough, they'll be stuck with the stink. DNA Info reports:
In an acronym-laden battle, members of North Brooklyn's Organization United for Trash Reduction & Garbage Equality — OUTRAGE — have been worried about the social networking momentum of a new Upper East Side group, Residents for Sane Trash Solutions — RSTS — in fighting the city's solid waste management plan— SWMP.

One member of OUTRAGE, which wants the east side facility to ease pressure on the Brooklyn neighborhoods, took to Facebook earlier this month pleading for more friends, and worried that that RSTS had far more "likes."

"We need you to like us," OUTRAGE organizer Courtney Renken wrote on Facebook. "We may not have the same funding as this group of people, but we have the numbers and an amazing North Brooklyn community willing to fight for equity."
That Upper East Side funding is not insignificant. The group has already raised $250,000, an advantage that seems more helpful than a few extra Facebook friends. Yet they're also claiming underdog status. "I think we have common ground with a lot of people," the group's president said. "We're fighting 'the man.' " Only without the stink of most revolutionaries, of course.