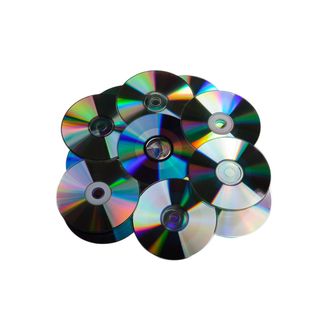 Hyman "Big Hy" Strachman has bootlegged some 300,000 copies of Hollywood films since 2004, shipping them all overseas, and yet the studios wouldn't dare go after him. That's because the 92-year-old World War II veteran and widower is a saint, sending all of the movies to U.S. troops in Iraq and Afghanistan. With intense dedication and no fear, he buys bootlegs of the latest big movies from his barbershop and then spends his days making duplicates. "Every time I got back an emotional e-mail or letter," he told the New York Times, "I sent them another box."
Big Hy, a self-described "old-timer," knows his age is advantage when it comes to not getting caught:
"It's not the right thing to do, but I did it," Mr. Strachman said, acknowledging that his actions violated copyright law.

"If I were younger," he added, "maybe I'd be spending time in the hoosegow."
"We are grateful that the entertainment we produce can bring some enjoyment to them while they are away from home," said an MPAA spokesman, probably through gritted teeth. But Strachman is just about done: "It's all over anyways — they're all coming home in the near future," he said. Many of them a little happier thanks to him.