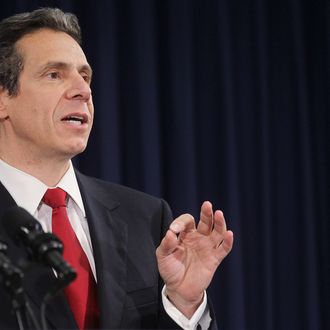 Puppies are safe from Andrew Cuomo.
Photo: Mario Tama/Getty Images
Most politicians would strangle a puppy if it meant getting a prime speaking spot at the Democratic National Convention this summer. We're not sure how that situation would ever arise, but the point is that those opportunities are coveted. Nevertheless, according to the Daily News, Governor Andrew Cuomo, apparently concerned that his 2016 buzz will get out of hand too soon, "wants no part of a high-profile role" at the convention. Not that anyone has asked him yet!