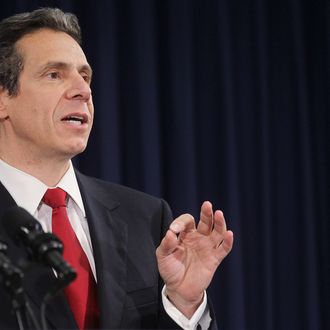 New York Governor-elect Andrew Cuomo speaks at a press conference with current New York Governor David Paterson (NOT PICTURED) November 9, 2010 in New York City. Cuomo spoke about looming budget cuts, taxes and the state of the economy.
Photo: Mario Tama/Getty Images
Andrew Cuomo said today that he hasn't been on the subway since before he became governor more than a year ago, making Mayor Bloomberg look like a real man of the people, cheating and billions aside.