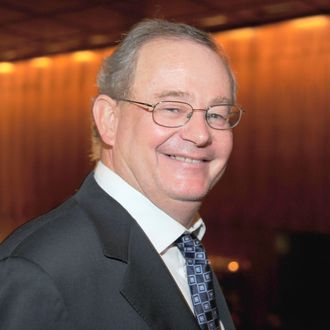 In this week's New York, Steve Fishman writes about Colin Myler, formerly an editor in Rupert Murdoch's tabloid empire and now the top editor at the rival New York Daily News. After a stint at Murdoch's New York Post under current boss Col Allan, Myler became the final editor of the UK's News of the World before it was closed due to damaging revelations about phone hacking.
Myler's account of the phone-hacking scandal before a parliamentary committee notably differed with statements by James Murdoch, Rupert's son. The New York article includes an account of Col Allan's reaction to Myler publicly disputing James Murdoch's version of events.
In response to the article, Col Allan wrote to New York:
Sir, in your article today titled Murdoch's nemesis, I am quoted as saying the following about Colin Myler: "When people are shooting at you, you keep your head down. You stand together … Colin panicked to save his own reputation." Further it is claimed I stated Mr Myler's behavior was "weak". These quotes are a fabrication. I simply never uttered the words. It is instructive that the source of this information is an unidentified "old friend". In my view, the only purpose of such invention is mischief.
Steve Fishman responds:
The source of this quote has been a friend and ally of Col Allan's for years — and invention has never been his/her forte, no matter how much fun mischief may be.
New York stands by the story.
Related: The Tabloid Turncoat