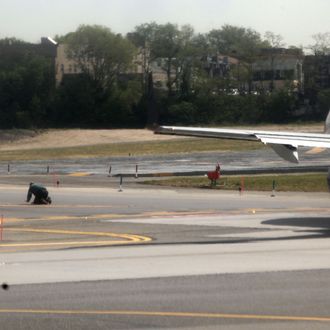 A man attempts to retrieve a dog after it escaped from its cage during transportation on an airline at LaGuardia Airport on April 25, 2012 in New York City. The dog was caught after approximately ten minutes but not before halting plane traffic at the busy metro airport while the chase was underway.
Photo: Spencer Platt/Getty Images
OH GOD, DID THEY SHOOT IT? No? Okay, phew.