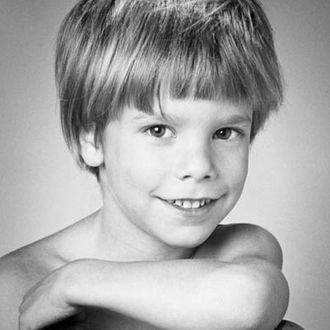 The FBI is in a basement on Prince Street today "covering a lead" in the 1979 disappearance of Etan Patz, a local 6-year-old who was never found. About 40 investigators arrived this morning with jackhammers and pickaxes to dig through the concrete floor under Soho's Lucky Jeans store, just down the block from where the Patz family lived 33 years ago, when Etan was last seen walking to the school bus stop.
Etan was declared legally dead in 2001, although his body was never discovered and no one has been charged in the case. According to the New York Times, the basement in question used to be a wood shop known as a place for sex. A cadaver-sniffing dog reportedly showed an interest in the site recently. "Just because we're looking in a basement," one official warned today, "people shouldn't expect us to come out with remains."
ABC News reports that the search today at 127 Prince Street "is related to a carpenter or handyman who had befriended the boy. The carpenter's name had surfaced in earlier investigations." Both the Post and Daily News say that man is Othneil Miller, now 75, who reportedly "gave Etan $1 in 'pay' for helping him the night before the disappearance." Investigators think Miller may have renovated his basement workspace around the same time. According to the Post's sources, investigators questioned Miller recently after the dogs smelled human remains and he responded, "What if the body was moved?"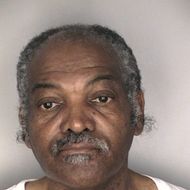 Florida arrest records reveal a New York man named Othniel Miller of the same reported age as the handyman, with the same Quincy St., Brooklyn address. He was arrested in 2004 for driving without a valid license, and his mugshot can be seen to the right.
Before today, Jose Ramos, a convicted child molester currently incarcerated in Pennsylvania for a separate crime, has generally been considered the prime suspect in the Patz case, as explored in the 2009 New York story "What Happened to Etan Patz." Ramos knew a babysitter of Etan's, and once told an investigator he was with the boy the day he vanished, although he denied murdering him.
Stuart GraBois, a federal prosecutor at the time under U.S. Attorney Rudy Giuliani, visited Ramos in prison in the late eighties:
"How many times did you try to have sex with Etan Patz?"

Ramos went white. "I guess you have a witness," he said. "I'll tell you everything," he sobbed, admitting that, yes, he'd taken a little boy to his apartment for sex on the day Etan disappeared. Yes, he was "90 percent sure" it was the same boy he later saw on TV. But no, he let him go when the boy refused his advances, even walked him to a subway station and waved good-bye there.

"That's bullshit, Jose!"

"No, it's true. Look, I want to tell you everything," Ramos said. But then he asked for a lawyer. A few days later, he came in wearing a yarmulke — to signal his newfound, self-proclaimed Jewish roots — with a legal-aid attorney, who advised him to remain silent. The statute of limitations on a nine-year-old molestation crime had run out. GraBois had to find another way to get more.
Manhattan DA Robert Morgenthau later said there was not enough evidence to proceed, although his successor Cyrus Vance Jr. officially reopened the case in 2010.
"Obviously we're hopeful that we'll find evidence in the disappearance of Etan Patz," an FBI spokesman said today. "But the takeaway of this is that we're committed to these types of investigations, as is the NYPD. And we're trying to bring closure to the investigation and the family and we're not going to be frustrated by time."
Related: What Happened to Etan Patz [NYM]
This post has been updated throughout.