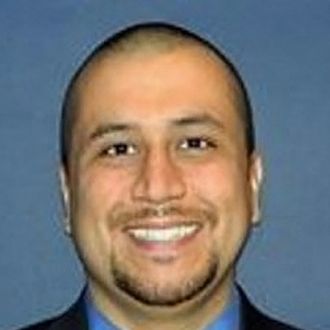 George Zimmerman launched a website over the weekend through which he apparently seeks to raise funds for his legal defense, and donations to cover his living expenses. Attorneys and a friend of the 28-year-old Florida man have confirmed that the website, The Real George Zimmerman, represents the same George Zimmerman who fatally shot Trayvon Martin on February 26. Zimmerman has not been charged in the killing, to the outrage of protesters nationwide, who believe that the shooting was racially motivated and the result of an altercation instigated by Zimmerman. An investigation by Florida State Attorney General Angela Corey is ongoing.
Zimmerman's website is absolute bare bones. An American flag appears at the top and bottom of the page with text in between over a white background. The text on the main page of the website reads as follows:
>
I am the real George Zimmerman,

On Sunday February 26th, I was involved in a life altering event which led me to become the subject of intense media coverage. As a result of the incident and subsequent media coverage, I have been forced to leave my home, my school, my employer, my family and ultimately, my entire life. This website's sole purpose is to ensure my supporters they are receiving my full attention without any intermediaries.
It has come to my attention that some persons and/or entities have been collecting funds, thinly veiled as my "Defense Fund" or "Legal Fund". I cannot attest to the validity of these other websites as I have not received any funds collected, intended to support my family and I through this trying, tragic time.

I have created a Paypal account solely linked on this website as I would like to provide an avenue to thank my supporters personally and ensure that any funds provided are used only for living expenses and legal defense, in lieu of my forced inability to maintain employment. I will also personally, maintain accountability of all funds received. I reassure you, every donation is appreciated.


Sincerely, George Zimmerman
Other sections of the website are labeled "The Facts," "My Race," and "Album." The portion dedicated to facts is not a recitation of facts characterizing the shooting as an act of self-defense, as Zimmerman's attorneys have publicly claimed. Rather, the two-paragraph section says:
"People have a right to their own opinions, but not to their own facts. Evidence must be located, not created, and opinions not backed by evidence cannot be given much weight" — James W. Loewen
    
I am grateful to my friends that have come to my aid, whether publicly or personally, never questioning my integrity or actions, understanding that I cannot discuss the details of the event on February 26th, and allowing law enforcement to proceed with their investigation unhindered.  Once again, I thank you for your patience and I assure you, the facts will come to light.