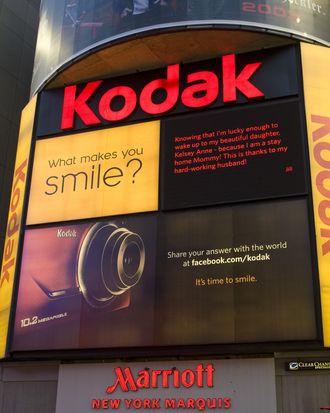 A billboard for Kodak in Times Square at 7th Ave and Broadway is seen in this 2009 New York, NY, early evening cityscape photo.
Photo: George Rose/Getty Images
So take a picture of it to remember. Probably on your phone, let's be honest — which is exactly why the troubled company is selling the space.