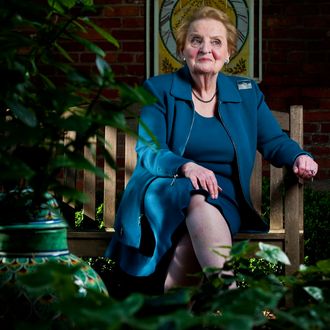 Former US Secretary of State Madeleine Albright promotes the book "Prague Winter: A Personal Story of Remembrance and War, 1937 through 1948" at Barnes & Noble Union Square on April 24, 2012 in New York City.
Photo: Melina Mara/The Washington Post
Just kidding, that's our fan-fiction version of this article about Albright's reading habits. She actually enjoys reading, like, Vaclav Havel and Robert Caro. Guess it's better for democracy that way.