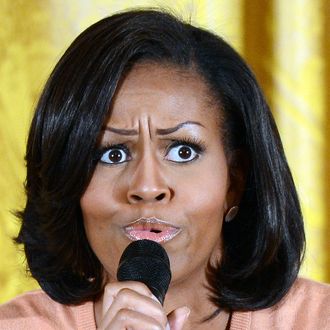 This is the face Michelle Obama would make when reading this post, which we're sure she will.
Photo: Jewel Samad/AFP/Getty Images
To be fair, here is the First Lady's full response:
>
So, that's an "absolutely not" followed by a "probably won't." But we're going to go with the "probably won't" because that's much more interesting! Maybe she'll run in 2016 against Hillary Clinton and Andrew Cuomo and Jeb Bush and Chelsea Clinton and Liz Cheney and Mario Cuomo!