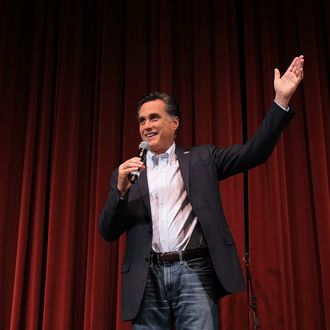 Republican presidential candidate and former Massachusetts Gov. Mitt Romney speaks during a campaign rally at the Royal Oak Theatre on February 27, 2012 in Royal Oak, Michigan.
Photo: Justin Sullivan/Getty Images
In the latest poll of New York's irrelevant GOP presidential primary, Siena has Mitt Romney leading Rick Santorum by 33 points, the same as a Quinnipiac poll last week. Not that it matters!