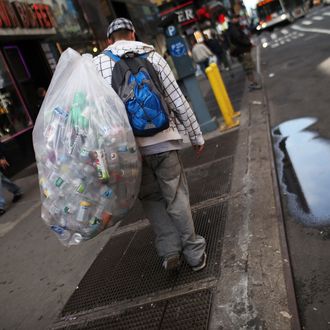 Photo: Spencer Platt/Getty Images
There are more than 40,000 people living in New York City homeless shelters, but apparently none of them were just right to star in a government-funded public-service announcement. According to the Daily News, the Homeless Services Department put up an ad on Casting.com in search of actors who look like "real people":
The agency had specific types in mind: a "Latin dad" and "Latin mom" in their mid to late 20s who were "NOT too modelly (sic)."

It was also looking for a girl about 4 or 5 years old, two "multiethnic" boys ages 7 to 10 and a grandma in her late 40s.

"Talent should be real people type," preferably "ethnically ambiguous," the ad read.
Hair and makeup will handle the rest!