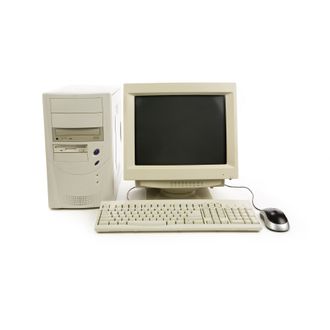 Private donors have reportedly put up $1.5 million for an upcoming ultra-Orthodox Jewish demonstration against the evils of technology, according to JDN, as translated by the Jewish Press. The event is scheduled for May 20 at Citi Field in Queens, and is dedicated to highlighting the horrible cesspool that is the Internet. "This will be a mass rally never before seen in the history of Orthodox Jewry in the U.S.," said a very jazzed organizer. "It will be a gathering of  unity of all the Jews living in the U.S., a gathering to disseminate information and a prayer rally for the success of Klal-Israel's war on the Technology which threatens the sanctity of the homes of Israel." Live-tweeting the whole thing sounds like the best course of action.
Via the Haredi press comes this mission statement, as signed by some powerful rabbis:
It is well known that in recent times that through the Internet many serious family-related problems have been created, and it all happens because of it, and something must be done so they won't be hurt. And since this touches almost everyone, we must assemble together to protect and be protected, and we hope that through this gathering in search of ideas we will be helped from Heaven to save the many, and may it be that we will be successful in encouraging the public not to stumble over this obstacle, and the Lord will guide us in a truthful path. And note that sometimes the suspension of Torah is the very way it which it must be kept.
They probably mean porn.