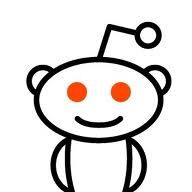 According to some elaborate recent posts on the social news website/Internet schoolyard Reddit, the suicide of a member might result in subpoenas and a wrongful death lawsuit against commenters who urged a man to jump to his death. User Black_Visions was allegedly a 51-year-old from Tukwila, Washington, named "Jerry," who supposedly killed himself last month after threatening to do so in a Reddit post. Commenters, perhaps believing the threats to be fake or exaggerated (as many online are), reportedly egged him on. Now someone claiming to be his sister says she's filing a wrongful death suit.
It seems tragic and bizarre, but the whole thing appears to be a hoax.
"Sandy," the woman purporting to be Jerry's sister, wrote on the site yesterday that Jerry died after jumping from the eighth floor of a Doubletree hotel on March 13. Sandy said Jerry "had a fairly troubled past, and had been suicidal before those final few days of his life" and that she also hopes to sue his ex-wife. She claims all damages would go toward the care of Jerry's 20-year-old disabled daughter. According to a Reddit post from a veteran user, "[Sandy] has also informed us that her attorney has brought a wrongful death lawsuit against nine individuals who egged him on, and Reddit will be subpoenaed for identifying information of the other three."
The details appear to match up with this incident, and this police report. But the Tukwila Police Department spokesman Mike Murphy tells Daily Intel, "The case detective and the victim's family confirm that the victim in the Tukwila Doubletree suicide was not named Jerry. He did not have a sister, an ex-wife, or a daughter. We are not going to release his name until after the case is closed, probably in a few months."
As if the story isn't already weird enough, Black_Visions' preferred section of the site was (is?) the one called Men's Rights, which combines all of the worst stereotypes about women-hating Internet trolls. In his supposed suicide post, Black_Visions wrote, "For those who fight on, keep to your ideals, keep to truth, and remember they only win if you let them … men out there need you, whether they know it or not."
With cyberbullying a perennially hot topic these days, this case initially looks legit, and many Reddit users seem to be taking it as such, debating the merits of the threatened lawsuit. It's vaguely possible that "Sandy" is just disguising identifying details until real legal action is taken (we've reached out to "her" for comment), but more likely is that the whole thing is a very elaborate ruse. It wouldn't be the first to occur on Reddit, but it might be the most complicated one meant to shame mean, suicide-encouraging commenters.