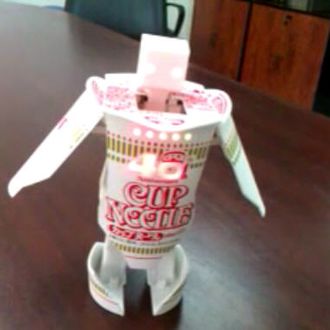 Would you buy stock from a pair of 16-year-old British twins who told you over an e-mail newsletter they were using a highly sophisticated robot to help make their picks? Sure, of course,  if this were the plot of a madcap, short-lived sitcom, Winklevii fan fiction deep from the fevered heart of the Internet, or America, circa 2007: The SEC alleges that Alexander John Hunter and Thomas Edward Hunter illegally hauled in $1.2 million from investors by enacting just such a scheme.
According to the SEC's complaint filed in U.S. District Court for the Southern District of New York, the Hunters created websites Doublingstocks.com and Daytradingrobot.com to falsely tout that a former trading algorithm programmer from a large investment bank had designed a stock picking robot that they named " Marl." The robot could purportedly analyze the over-the-counter securities markets and identify penny stocks that were set to experience large price increases. The brothers offered investors paid subscriptions to their e-mail newsletter that would contain the robot's latest stock pick.
A robot named Marl. What possibly sounds fishy about that?