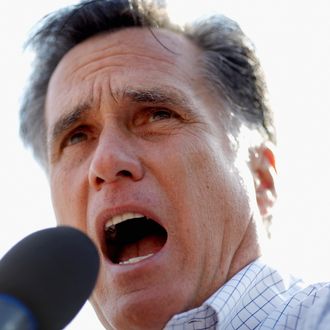 Doesn't eating a microphone count as unusual?
Photo: Chip Somodevilla/2012 Getty Images
Despite the fact that so many Americans consider wild child Mitt Romney an icon of spontaneity and experimentation, the GOP frontrunner says he's never eaten anything weird. And that most Americans eat regularly at fine French-dining establishments.
>
What about the cookies, Mitt? You seemed awfully surprised by those.